10 Best Books to Gift This Holiday season
There's no doubt that, due to the pandemic, books have become more of a refuge than at any time in the past decade. People started to read more, and some of them just discovered their love for books, in print, digital, or audiobook format. We all have a "bookworm" in our life, and Histria Books has a wide range of genres with titles for even the pickiest reader. Here are the 10 best books to gift this holiday season to that special reader in your life.
Children are by far the pickiest readers. Molly – A Love Story is a true story about a cute little Pit Bull, lost and alone in the world until one day she was rescued and given a home. Molly's story teaches children about the unconditional love that a dog can bring into the lives of a family. As a cancer survivor, Molly overcame adversity, and her story shows that despite every hardship, true love is everlasting. Children and dog lovers of all ages will be touched by Molly's story and that of her adopted brother Logan, a Siberian Husky who became her best friend.
The best thing about purchasing this book for your little one is that a portion of every copy sold goes to support animal shelters in the Las Vegas area.
If your child can't read just yet, Audible has an audio version available to accompany them while they're looking at the pictures, for those times when the adults are busy.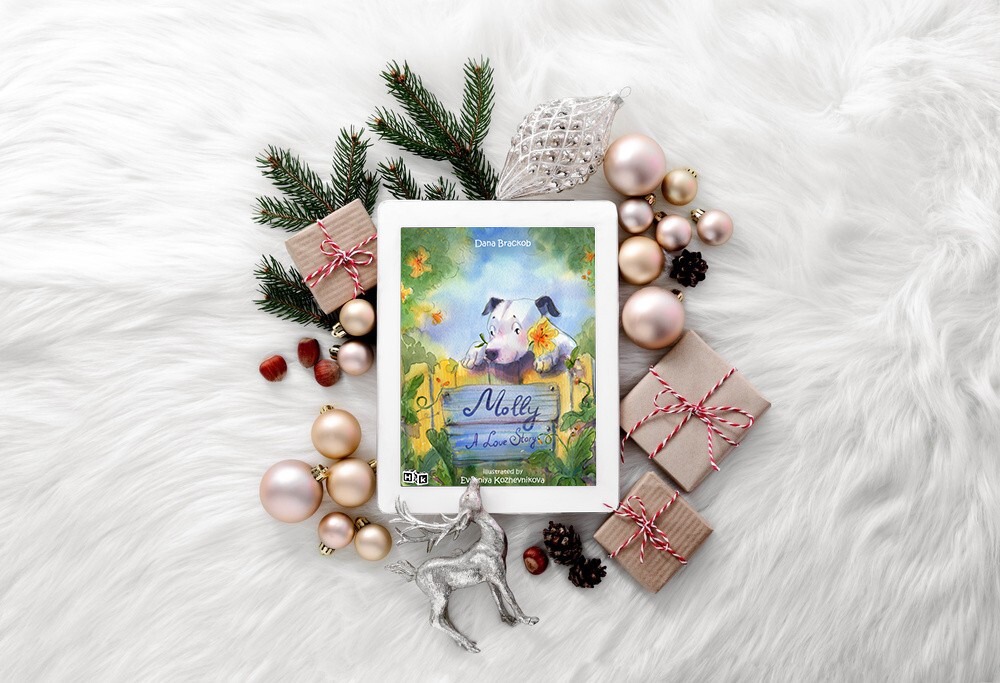 Do your loved ones love cooking? Or do you have a special family member who is constantly running to their favorite cookbook before spending two whole days cooking before the holidays? Our new title "My Cookbook Passion" is the perfect gift for them.
My Cookbook Passion reaches several audiences: chefs, food lovers, and those at home who want to try the heirloom recipes. More than a cookbook, My Cookbook Passion can serve as a colorful coffee table book or a well-worn cooking resource guide. It is a travel history where nostalgia becomes refreshed and relevant, and one reads into the pages the passion of Pamela Kure Grogan's recipe selections of the timeless. It is a color panorama of historic cookbooks and recipes, with the stories of how such books came into being. Chapters include: "Entertaining is Fun"; "Reach for the Stars" on celebrities; "Inns & Farms"; books on food publishers like Barrows & Co; and a list of famous chefs and their restaurants, most now gone from the scene. There are even hints about becoming a discerning cookbook collector.
The perfect gift for a lover of history or a horror fan who wishes to know more about the man behind the father of all vampires.
This book, widely regarded as the authoritative biography of the historical Dracula, presents the life and times of this remarkable personality of medieval Europe. The author uses all extant Romanian, Turkish, Russian, and German sources in reconstructing the history of this famous prince. Despite his short reign, Vlad created a name for himself both in the history of his own country and in world history. A portrait of the historical Dracula emerges, providing the reader with a better understanding of this enigmatic figure of medieval history and the times in which he lived. The author also discusses the development of the Dracula myth. Translations of key documents in the appendixes and a series of original illustrations by Romanian artist Octavian Ion Penda enhance this biography of the historical Dracula.
This title is also available in audiobook format on Audible.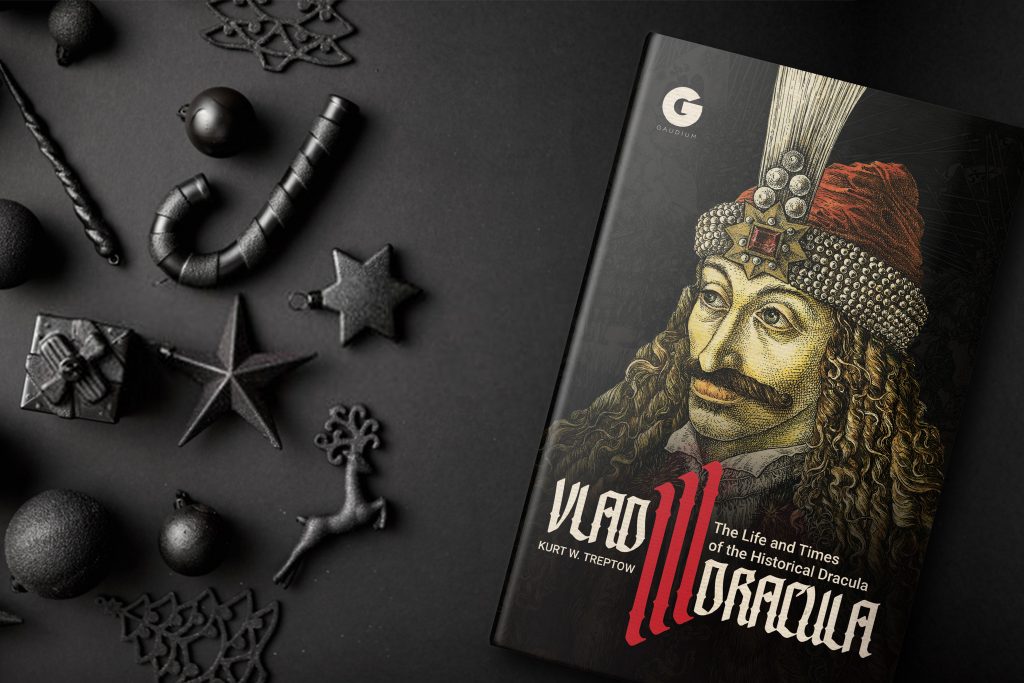 Everyone has a "Potterhead" in their lives and Percy St.-John and the Chronicle of Secrets is the perfect gift for anyone who loves Harry Potter. This title will delight everyone from children to adults.
The Historical Novels Reviews says: This young adult novel is a highly intriguing mystical detective story. Thematically similar to Harry Potter, Percy's story is more interesting, humorous, and intelligent.
"I was thoroughly engrossed by this first Percy St.-John adventure. Sometimes dark and edgy, it is also often sweet and moving. But always I was compelled to find out what was going to happen next. I felt I was right there; witnessing what was happening and feeling what I imagined Percy, Gabriel and Elizabeth were going through." – Author Ann Howard Creel
An unbreakable cipher, a dead priest with expensive shoes, a hermit who has conversations with saints, an angry French girl, a guardian angel with attitude, a murderous master criminal, and a gaggle of angry demons might stop an ordinary fifteen-year-old safe-cracking genius, but not Percy St.-John. He's out to prove he did not steal a mysterious ancient book that may hold the key to mankind's greatest hope and greatest danger.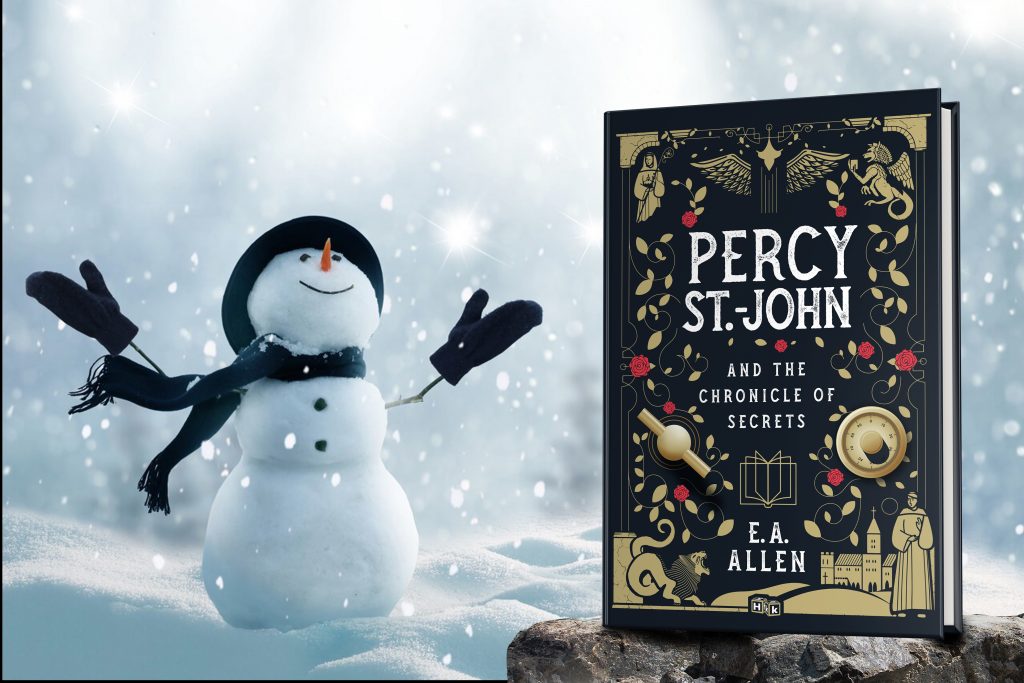 Adult entertainment has skyrocketed, and Gina Gerson (Valentina Dzherson) has many fans around the world. If you know someone who likes the beautiful Russian adult actress, gift them her biography, in which she also shares her secrets for success. It will be a gift they won't forget soon.
In her book, Gina Gerson – Success through Inner Power and Sexuality, Valentina tells her life story. But more than just recounting her biography, she shares, for the first time, the secrets of her success. She reveals to the reader how to harness your inner power, maintain the necessary discipline, and take the steps needed to realize your dreams for a successful and happy life. For Valentina, sexuality is the most powerful force in the world, and she shows how, by tapping into that energy and realizing its potential, incredible results can be achieved by anyone in any area of life.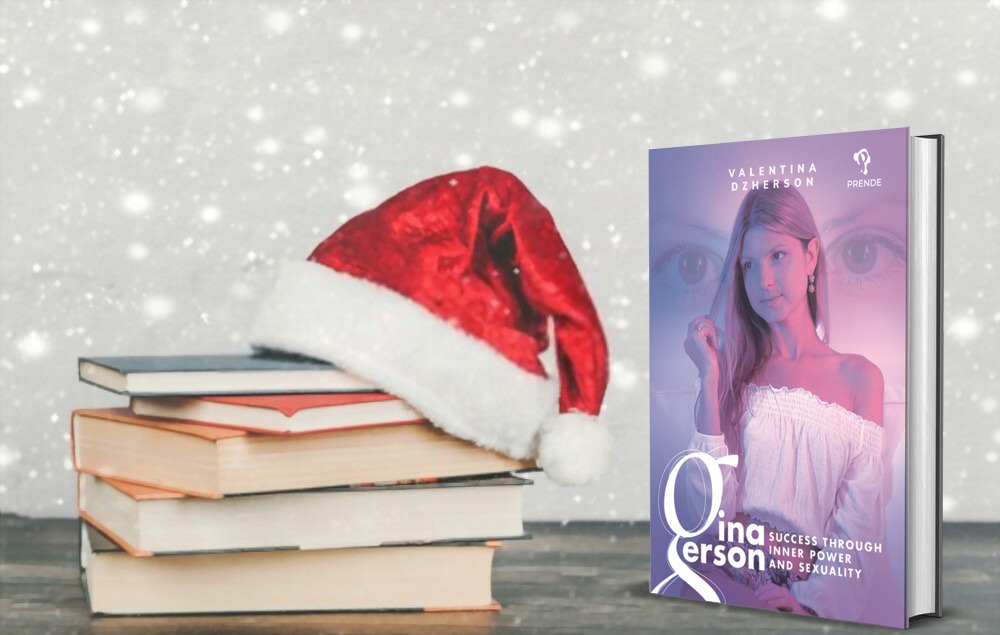 Lovers of classic literature will be delighted to discover (or rediscover) this long-forgotten Gothic-Victorian novel. Many don't know, but this was one of the books that stayed at the base of Bram Stoker's "Dracula". It follows the story of Gretchen, an intelligent young German woman, who distinguished herself in school by winning the prix de logique. A very practical-minded girl, Gretchen, influenced by her Italian friend, Belita, considers marriage an economic proposition and is determined to marry a man of wealth. All of this leads her on an adventure to seek a cursed ancient treasure.
Written by sisters Emily and Dorothea Girard, The Water of Hercules is a Victorian novel, filled with Gothic suspense. It should be of great interest to all fans of Bram Stoker's Dracula, as well as anyone interested in classic works of nineteenth-century literature. With an introduction by noted historian A.K. Brackob, a specialist in the history of Eastern Europe, The Waters of Hercules is sure to entertain and delight.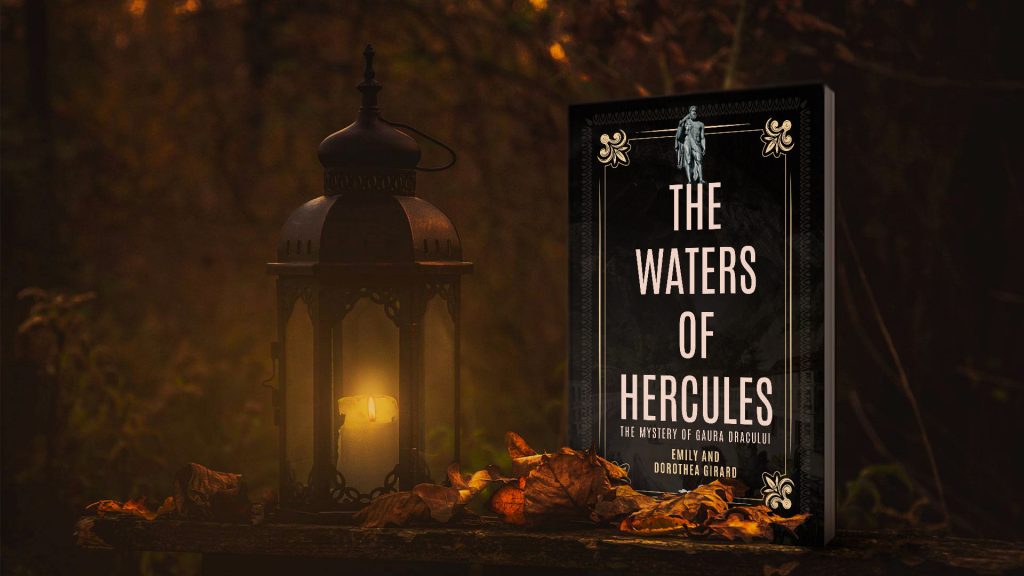 After being bombarded with news from the Middle East, many have become curious to find out more about life over there. This non-fiction title shows how a university professor organized a commando mission to rescue her doctoral student from ISIS-controlled Iraq. It will make the perfect gift for someone in your life that loves action stories or has a special interest in the contemporary Middle East.
In Rescued from ISIS Terror, Firas and Charlotta tell their fascinating story. In this riveting tale of family, friendship, and loyalty in the face of extreme adversity, they brilliantly interweave the story of the dramatic rescue operation with that of the tragic situation faced by the Yazidi people in Iraq.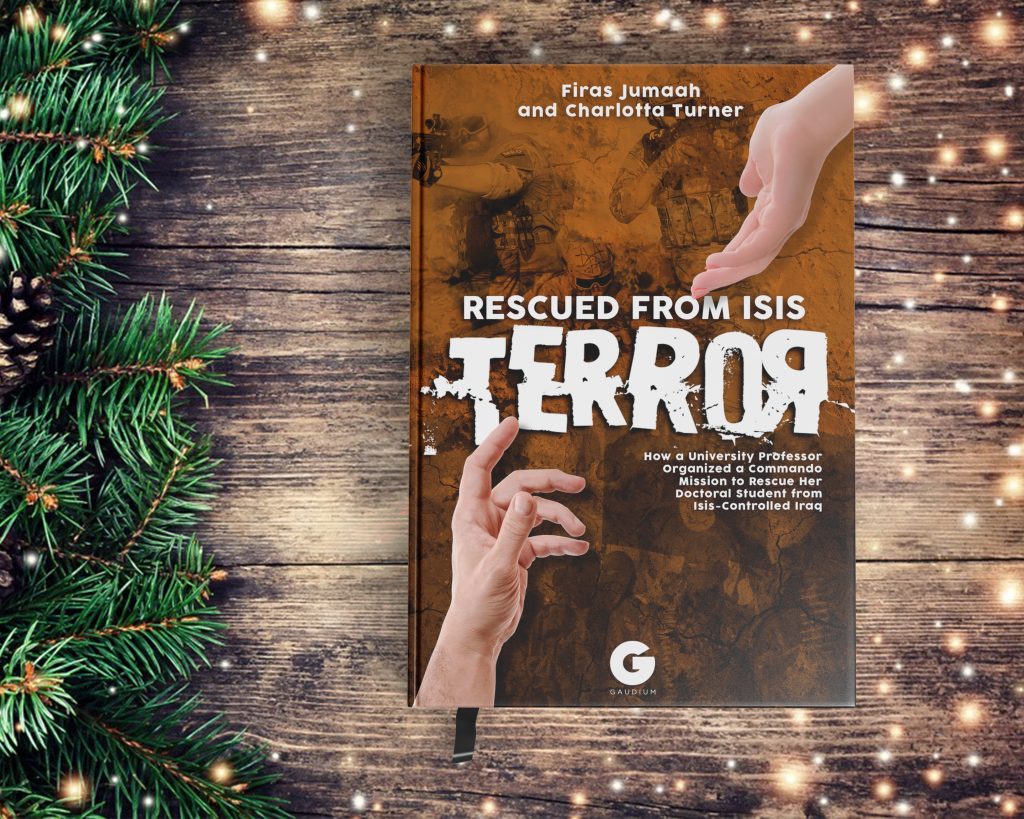 The Life and Times of Fuzzy Wuzzy
Social media and the world we live in today have been having a negative impact on our children when it comes to accepting and loving themselves as they are. This is the perfect gift that will encourage them to do just that.
The Life and Times of Fuzzy Wuzzy is the timeless story of a beloved bear born without any hair. Join Fuzzy Wuzzy as he lives life to the fullest. This book teaches children the importance of being kind and loving, and that it's not what you look like that is important. A great life begins with love for everyone and everything around you.
The perfect book for reading aloud and sharing. The simple rhymes and beautiful illustrations are sure to engage your children for years to come. Fuzzy Wuzzy is not just a bear – he is a role model for all and an inspiration to live your life to the fullest. Fuzzy Wuzzy had no hair, but it just didn't matter!

The Lost Diary of Anne Frank
Anne Frank, the little girl so representative of the Holocaust, has been making an impact even in the 21st century. This book is the ideal gift for those who love The Diary of a Young Girl. That one is a seminal piece of twentieth-century literature. It recounts the tragic and moving story of a young Jewish teenager faced with the horrors of Nazism. In it, Anne establishes a bond with her readers that transcends both time and space, making them her friends and confidants. Readers feel a connection with each dream she had, each fear she endured, and each struggle she confronted. Her diary ended, but her story did not. The Lost Diary of Anne Frank picks up where her original journal left off. Author Johnny Teague takes the reader on a credible journey through the tragic final months of her life, faithfully adhering to her own, very personal, diary format in the process.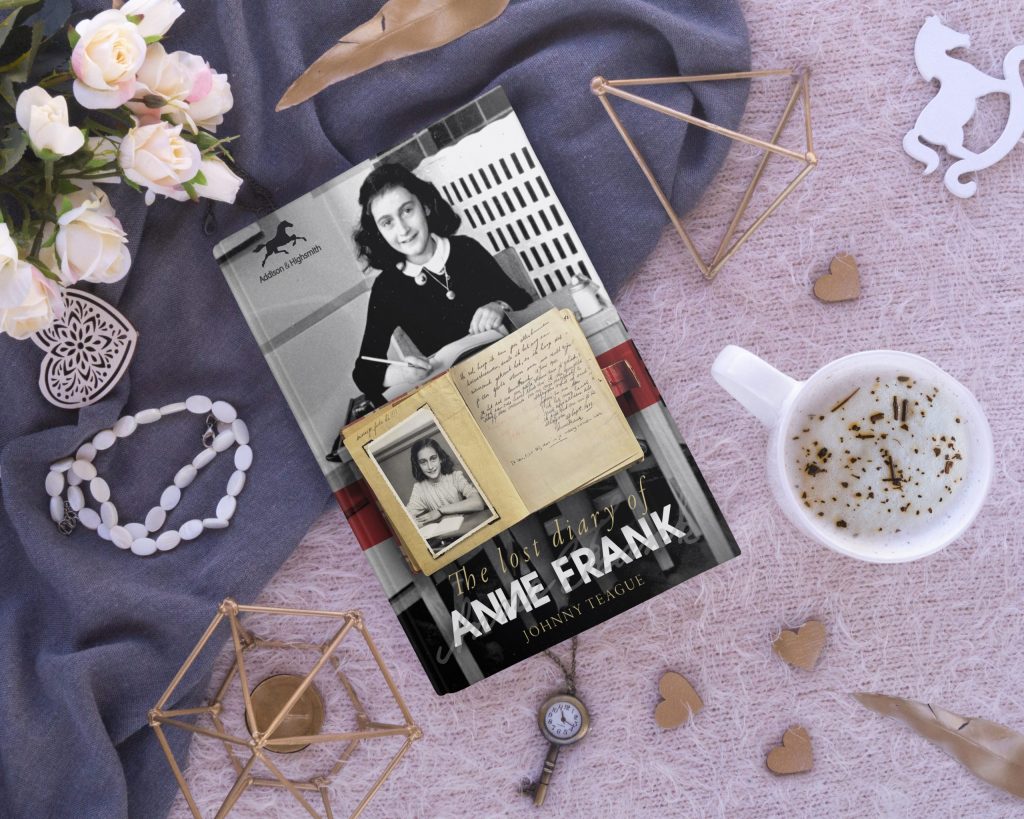 Lucrezia Borgia
Do you know a fan of the famous TV shows, Borgia and The Borgias? Then look no further. This beautifully illustrated biography of Lucrezia Borgia, the first lady of the Renaissance, makes the perfect gift.
Lucrezia Borgia is among the most fascinating and controversial personalities of the Renaissance. The daughter of Pope Alexander VI, she was intensely involved in the political life of Italy during the late fifteenth and early sixteenth centuries. While her marriage alliances helped advance the political objectives of the papacy, she also held the office of Governor of Spoleto, a role normally reserved for Cardinals, making her one of the most powerful and dynamic female figures of the Renaissance. Among the first books to employ historical methods to move beyond myth and romance that had obscured the fascinating story of Lucrezia Borgia was the biography written by the noted German historian Ferdinand Gregorovius.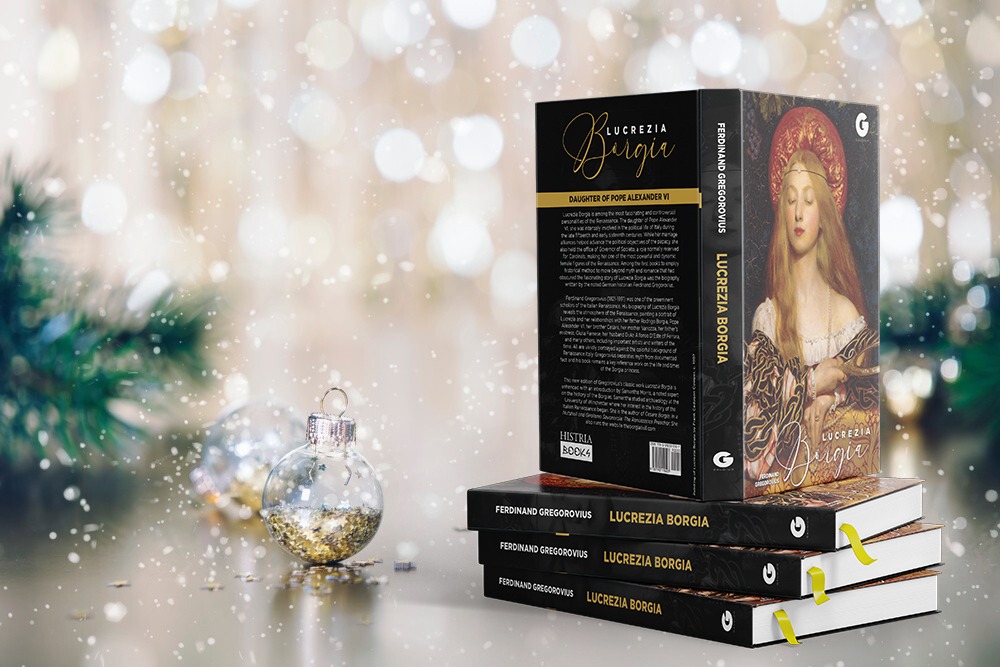 Pick a title for everyone and one for yourself.
All our books are available on Amazon as well.
Happy holiday shopping!